Personalised ads are everywhere these days. From YouTube to Facebook, Instagram and Google, companies are learning more about their customers and their behavior, and they are using that information to target them with ads. But do you wish to be targeted? This article will explore the following: (1) different types of information that can be collected, (2) how they are collected and (3) how they are used to look at how you can protect yourself.
What are personalised ads?
Personalised ads are advertisements tailored to users' preferences, interests, or locations. Such data are usually taken from previously used search engine searches, websites visited, and social media activity. It is possible thanks to 'cookies', which are small bits of software installed in your computer used to recognize you.
Should we be worried about them?
Many people are worried that this type of advertising may be used to invade their privacy. Personalised ads have been used for some time now but recently have become more widespread and more invasive. Data is being collected from every source you can imagine. Facebook, Instagram, Google, Twitter, and I'm sure even the little buttons you see when browsing the web and the ones on your phone. All these sources collect data and use it to create a profile on you so that advertisers can show you more relevant ads to your interests. Some people are worried about this, but that's actually good. It's better to see ads that genuinely interest you. However, as a end user, you not forced to see such ads. You can always choose to opt out by disabling personalisation, but you might not like the results.
How do you turn off personalised ads?
This article will cover the steps to turn off or configure ads on the two most used platforms and ad revenue-heavy companies: Google and Facebook.
Google
First, head over to this link and ensure you're logged in to the correct Google account. You'll see a toggle for "Ad personalization".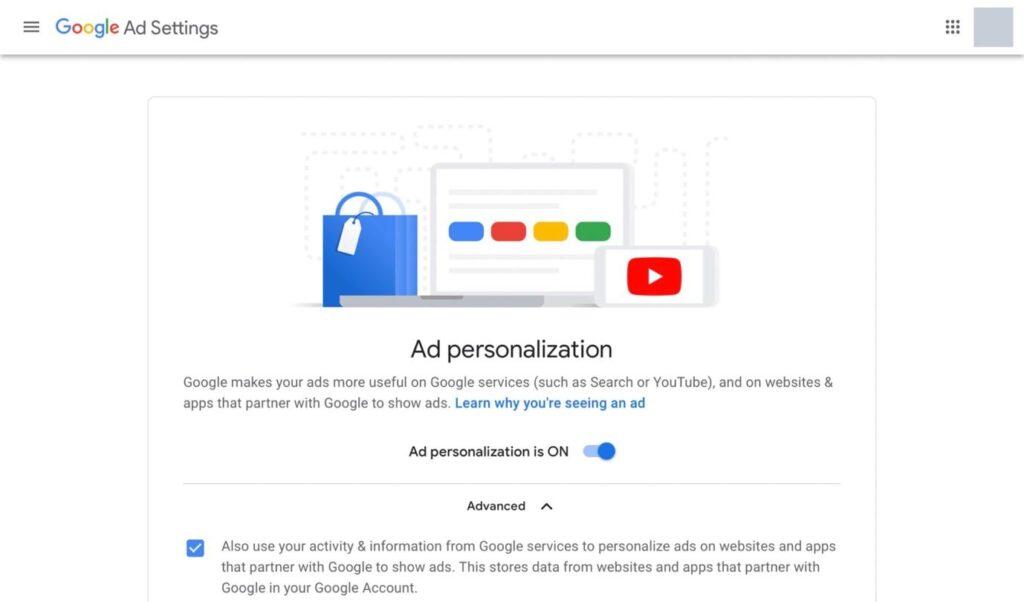 Click on the toggle. Read the warning popup on the downside to non-personalized ads. If you're okay with them, click on "Turn off".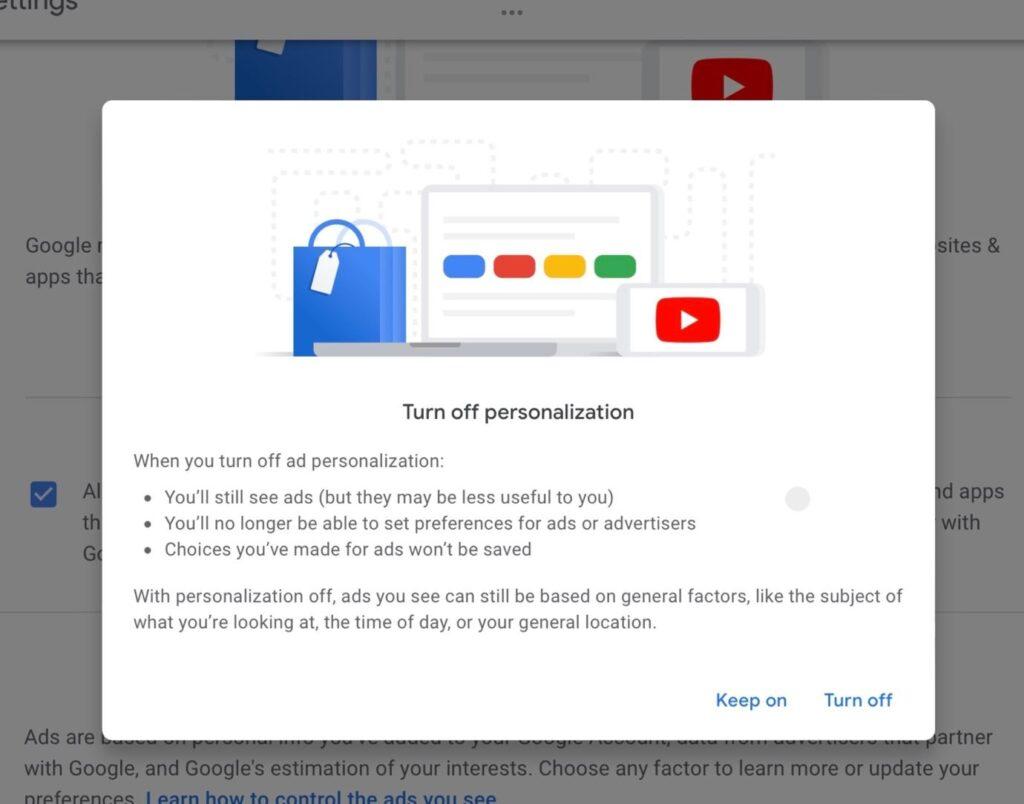 Google – Control personalised ads
Instead of toggling off personalisation, keep scrolling down till you see a whole list of categories. These categories are Google's classification of you based on your online behavior. It's quite freaky how accurate some of these are.
You can select categories that are no longer relevant for you or those you don't want ads on and click on "Turn off".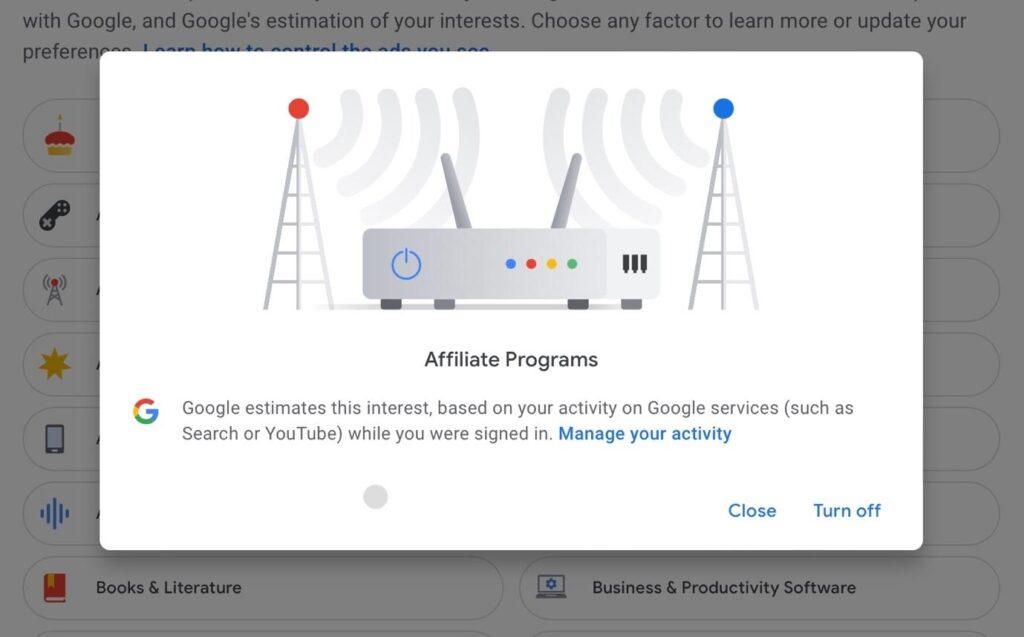 ---
Facebook
First, log in to your Facebook account and head over to this link. This will lead you to the "Ad Preferences" page settings.

Click on "Ad Settings". The page will present you with four types of data points that Facebook collects to show you personalised ads. You may configure all of these.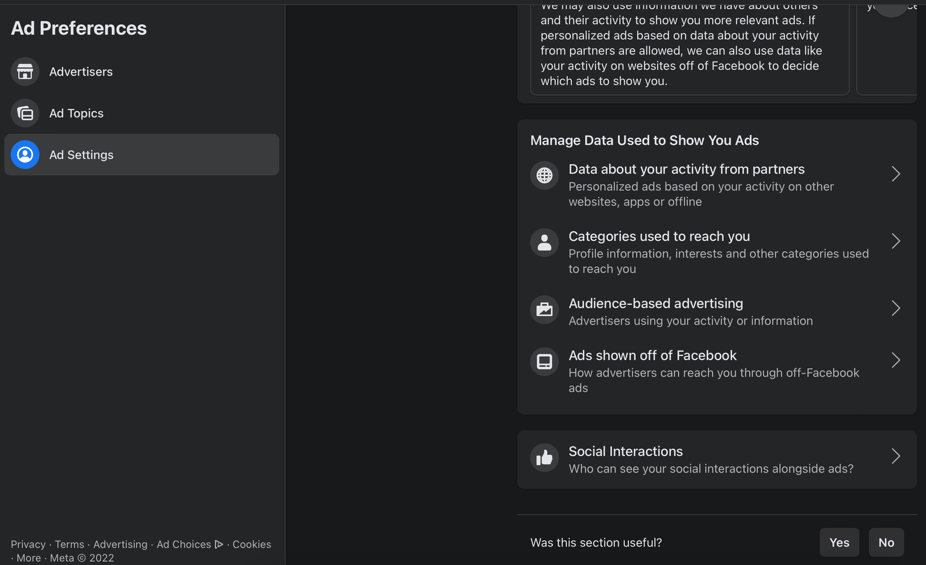 #1 Data about your activity from partners
This setting controls the kind of ads you get on Facebook and Instagram due to data shared from Facebook's partners or advertisers. You can toggle them off if you'd like to opt-out entirely from personalised ads or select which platform(s) you're okay to receive personalised ads.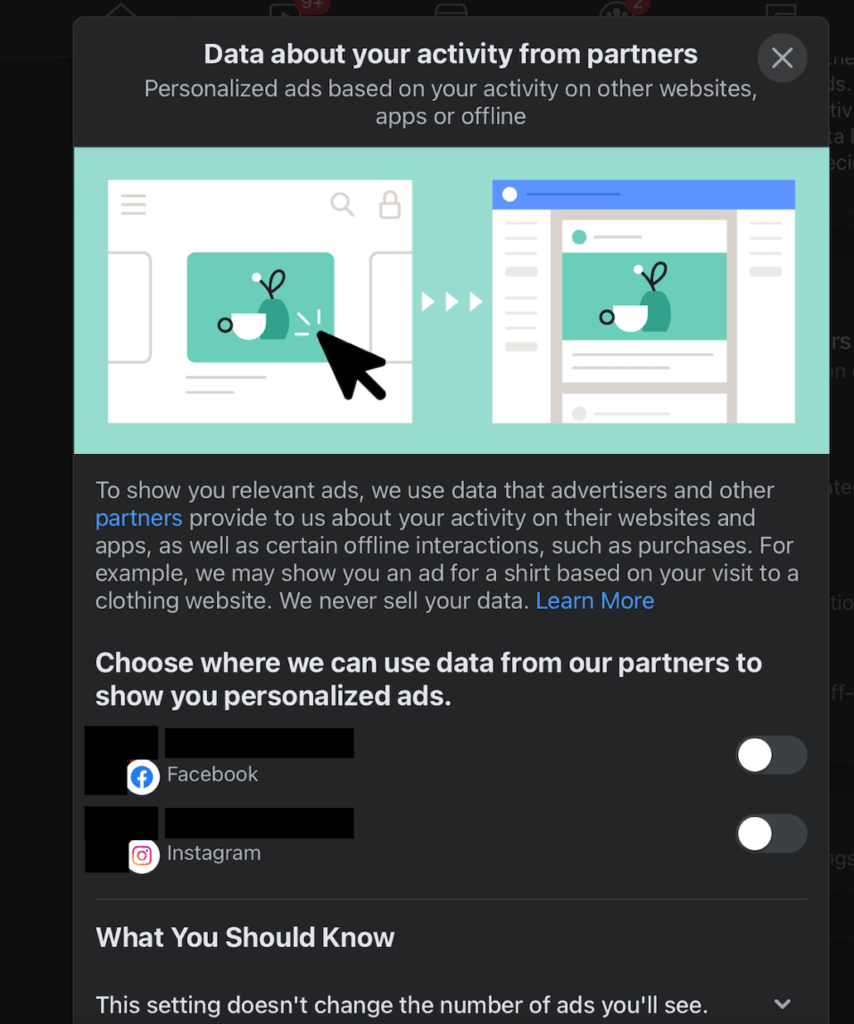 #2 Categories used to reach you
This setting determines if personalised ads can be based on your profile information such as Employer, Job Title, Education, and Relationship Status or Interest Categories based on a mix of declared and assumed signals. Likewise, you can opt-out of everything here or be selective in the kind of data you're okay to share.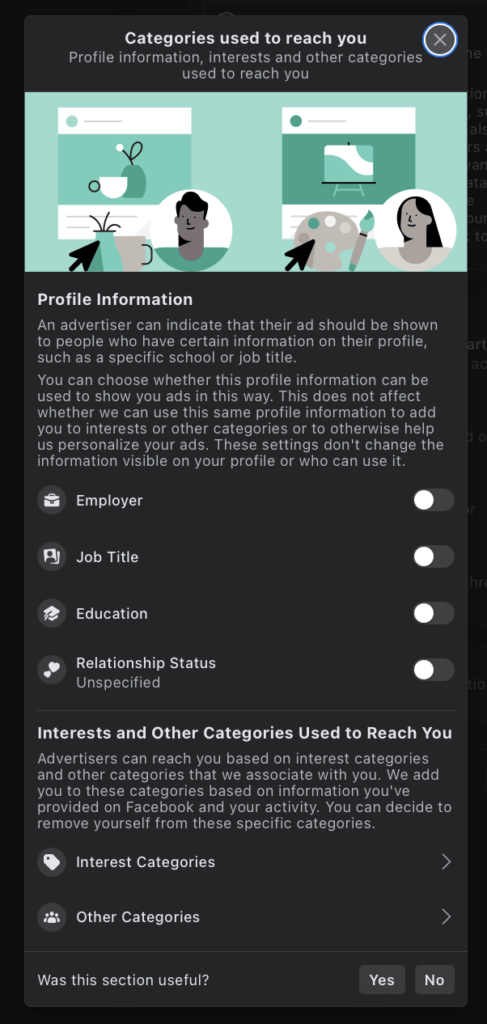 #3 Audience-based advertising
This setting determines if an advertiser can use a list that contains your info or models to your profile to show personalised ads. Here you can choose the targeting these advertisers can do.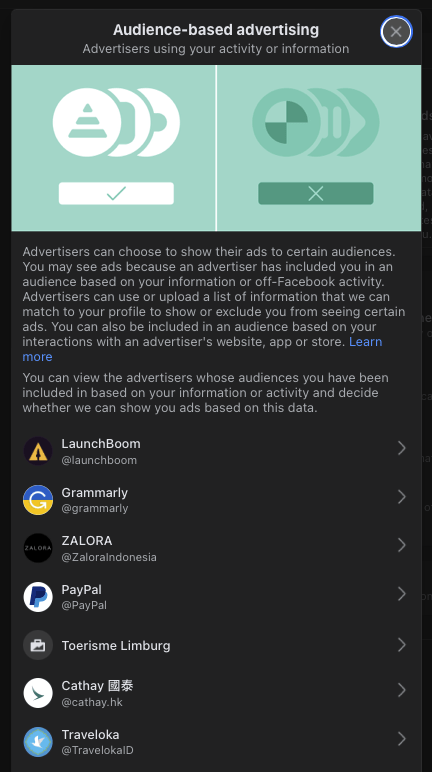 #4 Ads shown off Facebook
This setting determines if advertisers can show you personalised ads on properties (web or app) outside Facebook using Facebook's services. You can opt out of this if you don't want to receive personalised ads outside Facebook.
Conclusion
We know that you want to be in control of your data and make sure you are getting what you want in terms of content, offers, and advertising. We hope you enjoyed our blog post on Personalised Ads and ways to take control of your data, especially on dominant platforms such as Google and Facebook.