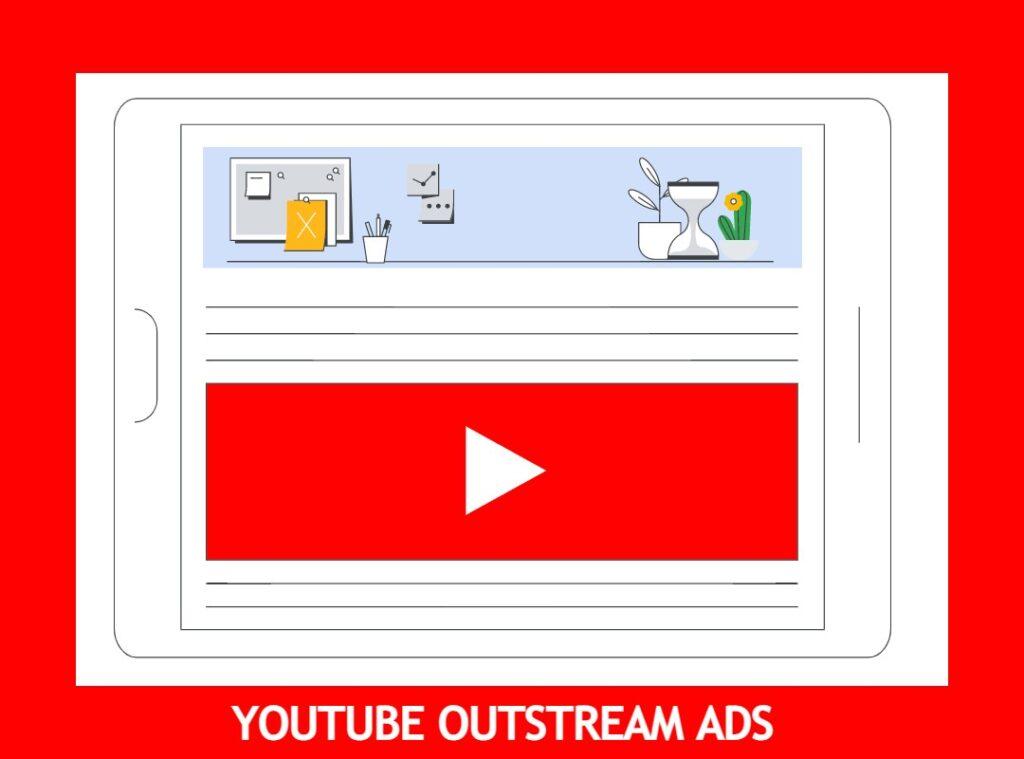 Is it possible to use your YouTube assets to serve outside of YouTube? Cue YouTube outstream video campaigns.
Outstream Video Ads
Outstream video ads refer to video ad placements that exist and appear outside of online video content that a user is watching. This would include placements such as video ads that play in-between articles that users are reading.
The goal of this format is to increase brand awareness of your videos, giving you reach outside of the YouTube environment. These placements are mobile-only ads that appear on partner sites and apps outside of YouTube, playing in either an app or within content on the page. This is particularly useful for marketers in Asia, where strong mobile usage ensures that we can still reach our desired target audiences.
Cost Model: vCPM (viewable cost-per-thousand impressions)
This model is unique in the sense that you only pay for viewable ads. Viewability for an ad is determined by MRC standards where 50% of the ad screen space is visibility for two seconds or more of continuous video play. (More on how to evaluate Viewability here)
These videos are skippable and play without sound. Meaning that if there is a critical message to convey, it should ideally be conveyed in your copy, or to in-build captions for any audio dialogue.
This is a logistically efficient way of expanding reach as we are able to re-use our YouTube links and serve ads on more sites/apps outside of YouTube, without having to create new creative assets/specs.
Creatives will serve like a native video unit, with headline, description, call-to-action (CTA), logo and click-through URLs required.
Overall, running outstream campaigns should be seen as a complementary format to run alongside your YouTube campaigns and expand on your advertiser's video strategy, without having to put in too much effort. The format is essentially easy to manage, while giving you value for your dollar as you pay for viewable impressions.